Astoria Oregon Fishing Regulations
Astoria Oregon is a special place when it comes to fishing. It has a unique location on the banks of the Columbia River, making Astoria an excellent launch location. Because of that, you can expect a myriad of fishing opportunities all year long.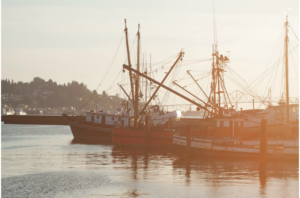 From Astoria, you can head over for fishing action in the Columbia River, its Estuary, and even the Pacific Ocean. That's three separate fisheries from one launch location, and that isn't something you see just anywhere. But before you begin fishing, you must be aware of the Astoria Oregon fishing regulations to avoid losing your license or facing any penalties.
Read on as we share important Astoria Oregon fishing regulations and seasons to learn when you should catch your target species and any restrictions to know about.
Astoria Fishing Regulations: What to Know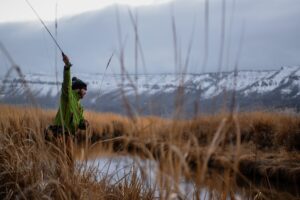 It's common for both the ODFW and WDFW to open spots like Buoy 10 on August 1 and close it near Labor Day. However, the closure date heavily depends on the projected run, quota setting, and actual total catch.
When timing your trip, remember that the best fishing won't always begin on the opening date. It will pick up in a week or so, depending on the weather.
Washington and Oregon have an agreement called shared jurisdiction. Meaning, Washington anglers can fish in a boat in Oregon waters and vice versa. That said, you can't bank fish on shores you aren't licensed for. The one important rule is that anglers must follow the rules of the state in which they are fishing!
The Astoria Oregon fishing regulations are a very broad topic, but you can find specific rules related to your trip on ODFW and WDFW's official websites. The Columbia River alone has different rules for every section, so it can get quite confusing and difficult to keep updated.
This is why it's best to join a fishing charter or hire a local fishing guide if you are new to the area. They are constantly updated with the fishing seasons and regulations across Astoria and will lead the way to the best fishing spots while following the bag limits and restrictions.
Fishing Seasons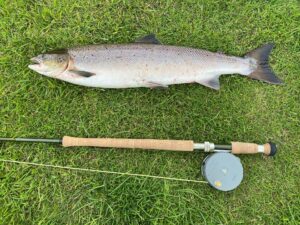 The exact dates for fishing seasons will vary on the year and species, but these were the fishing seasons this 2022, along with their bag limits:
Summer and Fall Ocean Salmon Fishing: June 25 to September 30. There is a two-salmon bag limit and only one of them can be a chinook salmon.
Buoy 10 King Salmon Fishing: August 1 to September 7. About 1,000,000 chinooks will pass right in front of Astoria so you have a higher chance of catching salmon at this time.
Fall Coho Salmon Fishing (Columbia River): Late August to mid-October. There is a 3-fish limit after September 7.
Bottom Fishing: Open all year long. Most species are also open to catch except for Cabezon, which can only be retained from July 1 to December 31.
Catch-and-release Sturgeon fishing: All year long but you'll get the best chances from mid-May to early August.
Keeper Sturgeon fishing: This is a very limited opportunity and is only open from May 11 to June 4 from Wednesdays to Saturdays.
Dungeness Crab: September to December. There is a 12-crab catch limit.
Spring Chinook Fishing: May 12 to June 22
Summer Chinook Fishing: June 16 to 22
These fishing seasons still vary as it depends on where you will be fishing in the Columbia River! There are exceptions to the zone regulations, so stay updated by learning about the different zones here.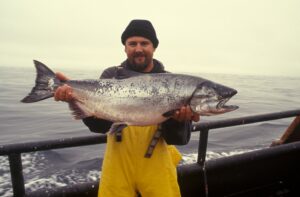 Fishing Gear
The gear you are allowed to use will depend on where in Astoria you plan on fishing. In Buoy 10, there aren't any specific fishing gear regulations. You must not use illegal fishing equipment or techniques to catch fish, though. For instance, you cannot fish from a floating device or use a floating device to set lines in Bonneville Dam.
Moreover, there aren't any written rules for the kinds of boats to use in the Columbia River. However, for mainstem Columbia River salmon and steelhead fishery upstream, it is not allowed to fish from vessels less than 30 feet long from February 15 to June 15.
It's important to note that outgoing tides may make boating dangerous, so you must be wary in case you plan to navigate the waters yourself. Make sure you carry life jackets and wear them the entire trip.
About Fishing Licenses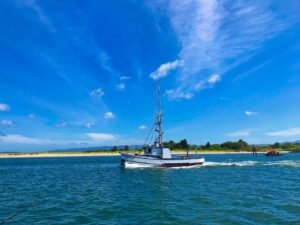 If you plan on fishing on your own, then you must possess the appropriate fishing license. You can use either Oregon or Washington fishing licenses on the Columbia River. The day licenses for either state are about $25 each.
Fortunately, these licenses are easy to obtain and can be purchased online or in-store. However, if you plan to join a fishing charter, chances are you won't need to avail yourself of a license as this is already included with the package. Your captain possesses a fishing license covering all joiners.
Wrapping It Up
Astoria isn't only filled with history and unique sights, it's also the ultimate fishing destination! The next time you're going on a fishing trip in this area, make sure you are fully aware of the Astoria Oregon fishing regulations.
It's best recommended to hire a local fishing guide or join a charter as the captain and crew are well-knowledgeable of such information. If you'd like to do so, contact us now! We offer great charter services so all you need to think of is reeling in the big one.