Chinook Salmon Fishing on the Columbia River
Did you know that the Columbia River is the largest waterway around the Pacific Northwest? But this isn't the only reason why this river is so popular!
The Columbia River is home to world-famous fish species that thousands to millions of beginners and experienced anglers try catching. One of the most popular target species is salmon, particularly the Chinook salmon. Not only are they sought-out for because of their delicious meat, but their size and strength they put up as you reel one in.
You might be wondering about how you can have a successful trip chinook salmon fishing on the Columbia River. Read on to find out!
Chinook Salmon Fishing on the Columbia River
Chinook salmon is considered as salmon royalty. That's probably why they are also called "Kings!" Think of them as the cream of the crop in Columbia River, where you can experience three Chinook runs a year. The best part? Chinook salmon in the Columbia River boasts of some of the biggest and tastiest meat.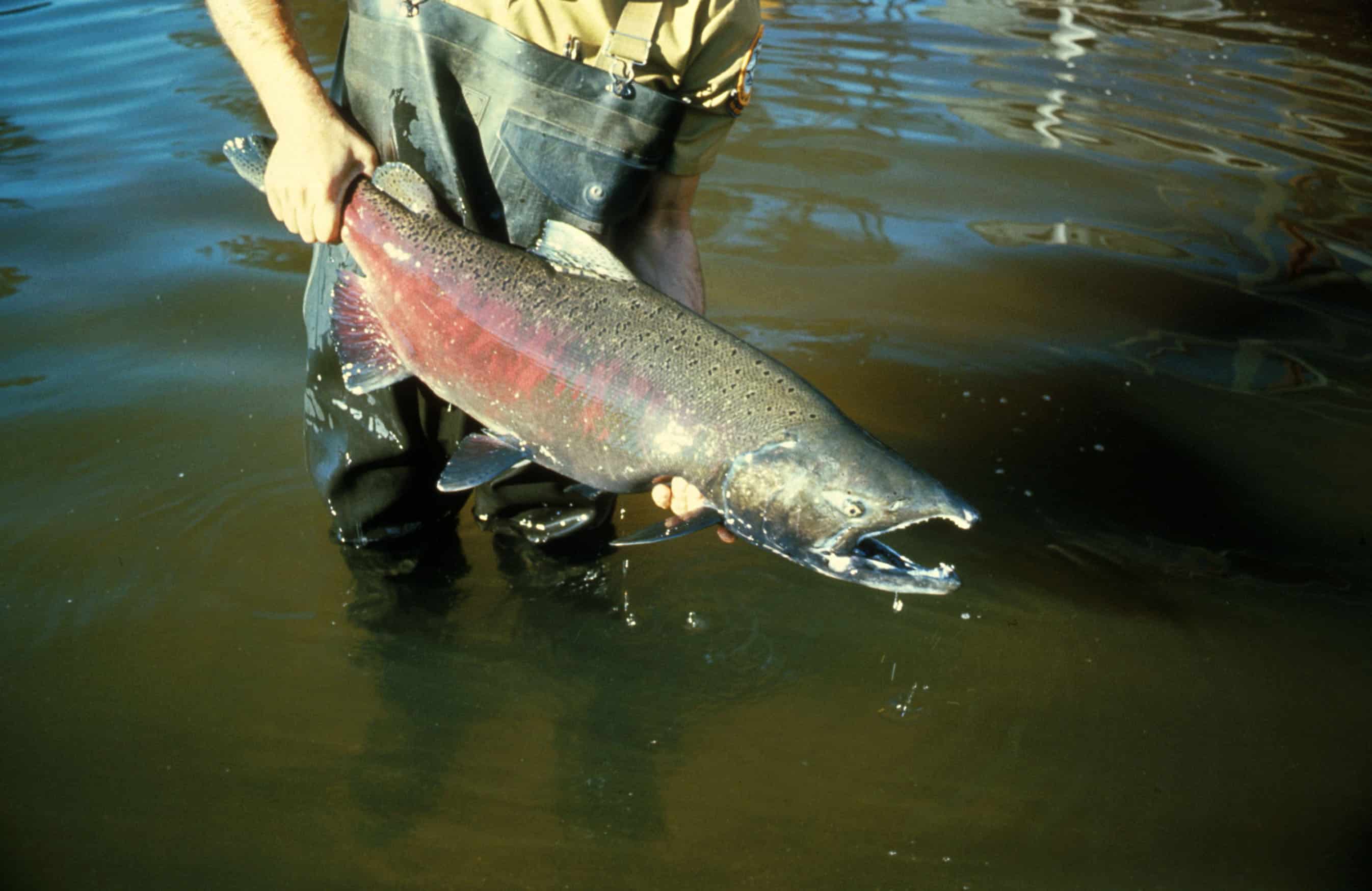 Now, what's there to learn about chinook salmon fishing on the Columbia River? Here are tips you can use, whether you're going solo or on a fishing charter:
When to Go Chinook Salmon Fishing on the Columbia River
Chinook salmon season usually begins in March, once the spring run heads to Columbia River. Expect them to weigh about 15-25 pounds, and while that may not sound as big compared to other salmon species, their meat is considered best to eat. Any angler will want to target chinook salmon when heading to the Columbia River!  During this time, you'll want to head below Bonneville Dam!
The season will continue through warm summer months, as the second run begins in June. Now, you can expect even bigger salmon weighing between 40-50 pounds. Their big sizes give them the name "June Hogs!" Because of their size, you can also expect to put up a fight, making your trip all the more exciting.
The third and final run happens come fall, usually at the start of August. Chinook will return from the ocean and into the Columbia River, with weights ranging between 25-50 pounds. You'll find chinook salmon arriving in the mouth of the Columbia River around Ilwaco an Astoria. During the run, salmon will be migrating up the river to areas such as farther upriver by Bonneville Dam, the Klickitat River, Lewis and Cowlitz Rivers, and Hanford Beach. 
Regardless of when you plan on fishing, you're bound to enjoy and reel in chinook salmon for some tasty meat.
Fishing Techniques
There are various fishing techniques you can use to catch chinook salmon on the Columbia River, such as:
Trolling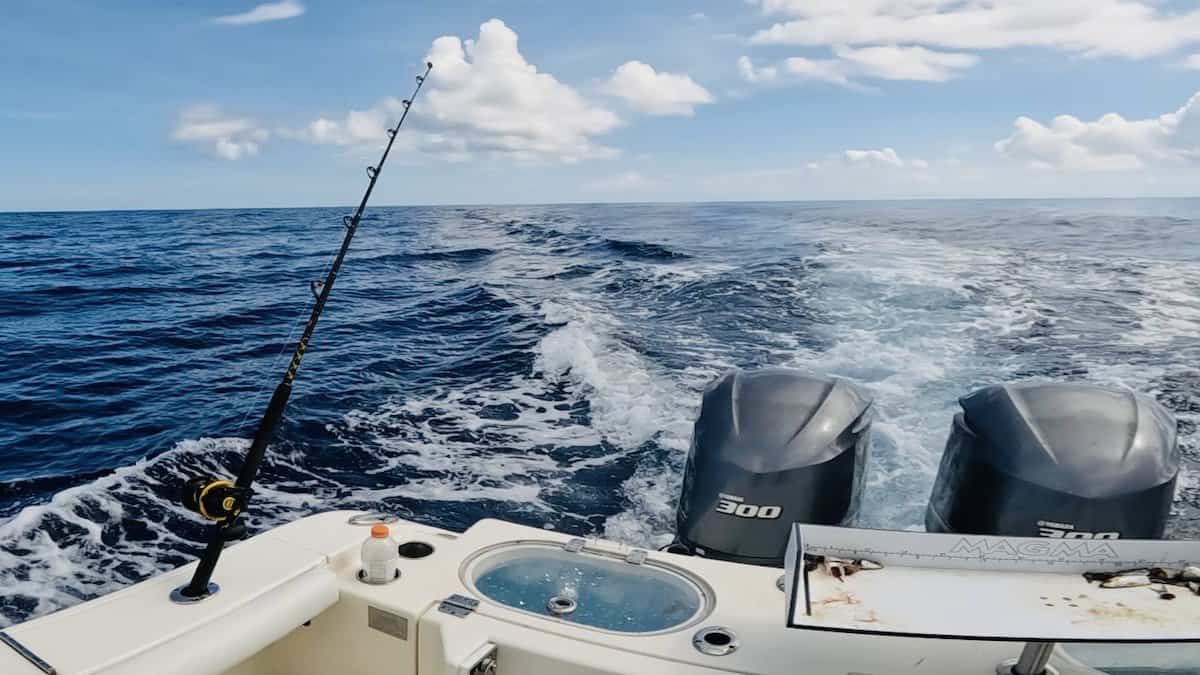 One of the most popular fishing techniques used to catch chinook salmon is trolling. However, other local anglers prefer bouncing roe clusters off the bottom of riverbeds.
Trolling refers to dropping multiple lines to cover larger spans of waters. This gives you more of a chance to get a bite. We recommend booking a fishing charter to do this so you have full focus on fishing while getting help from the captain and crew. 
To lure chinook salmon into biting is through trolling herring. You may also use the entire bait fish and combine it with a bait clip with a fin. That way, your bait can move underwater.
Other anglers may use cut herring as it spins well underwater, thus getting fish' attraction. You can combine that with plugs to have your bait look like an injured fish. For those who want to use artificial lures or baits, opt to troll with spinners.
As for your rods and reels, use a longer rod measuring 9-10 feet. Make sure you invest in a strong rod that can withstand large weights and can put up a fight. To be more exact, your chosen rod should handle about 12-20 ounces.
With your rod, use a stand 30-pound monofilament line to carry big fish. If you want stronger tackle, opt for a 65-pound braided line. Since chinook salmon like traveling deep, you'll also want to ready 12-16-ounce weights.
Spinning
Spinning is an umbrella term for any type of fishing technique involving the basic rod, reel, and preferred casting motion. That means there are a ton of ways you can implement spinning into your technique. 
Plunking is a popular spinning technique among anglers when Chinook salmon fishing on the Columbia River.
This method entails casting the line in an area where you expect chinook salmon to be around in. Then, you wait.
For this method, use an 8-9-foot extra-heavy rod and 40-60-pound braided line with bait fish. Try using a kwikfish lure wrapped in herring, which is an effective way to attract chinook salmon. Other than that, prepare a three-way swivel, which allows you to add lure or baitfish on one side and more weight on the other. The weight can range from 2-10 pounds.
The 40-60-pound line is the main tie line to your swivel and a snap link must be tied to the end. Afterward, add a 12-15-pound dropper line measuring 15-20 inches long. You'll want to add snap links at the end. If you prefer monofilament lines as your main line, prepare the 25-pound ones. 
Backbouncing is another popular spinning technique, which involves 8-9-foot medium-heavy rod made for hovering or backbouncing. Use a 30-50-pound braided line for this and attach a swivel to the main line. While any bait or lure is effective, roe clusters are known to garner more success.
Wrapping It Up
There's nothing like a day out fishing in the Columbia River, as it's one of the best sport fishing rivers worldwide. With an abundance of chinook salmon in these waters, a trip to Columbia River at the right times and conditions will always be worth it.
We hope that this article on chinook salmon fishing on the Columbia River helped you out! Also, if you plan on booking a fishing charter in Columbia River as part of your trip preparations, contact us now.