Portland Oregon Fishing Regulations
Portland, Oregon is an amazing fishing destination known for how its waters teem with trout, salmon, crappie, catfish, bass, and more. That's why Oregon is a natural haven for anglers around the world.
If you're planning an ultimate Oregon fishing trip, there is a lot to consider besides the species you'd like to catch and the gear to pack. You must also take into account the updated Portland Oregon fishing regulations. These regulations are strictly set in place to ensure the conservation of species and ethical fishing techniques to keep the waters out of harm's way.
We understand that the many terms and rules can get overwhelming, so we share the important things you must know about Portland Oregon fishing regulations here.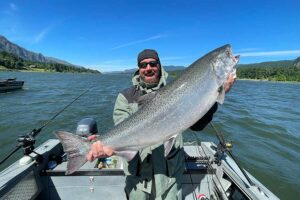 Portland Oregon Fishing Regulations
Understandably, the Portland Oregon fishing regulations are overwhelming, but they are strictly implemented to prevent extinction and illegal activities that can harm marine life.
Here are what you must know:
Gear and Bait Restrictions
Your fishing gear must be restricted to artificial flies, lures, and baits with a single-point hook. The hook should measure less than ¾ inch at the gap and attack to or below your lures and baits.
The weight you'll use shouldn't be less than 18 inches above your lures and baits.
If you will use bobber angling gear for salmon or steelhead angling, your bobber and leader shouldn't be longer than 36 inches. Moreover, your bobber should suspend the weight, leader, and terminal gear. Don't let it rest on the river bottom.
You can use dead or preserved. Fish, fish eggs, or parts of fish and shellfish as bait. However, you cannot use live fish, goldfish, live crayfish, live leeches, or lamprey.

Angling and Harvest Methods
There are many specifics to note when it comes to catching fish in Oregon, but here, we will focus on game fish like salmon, shad, steelhead, sturgeon, trout, largemouth and smallmouth bass, crappie, and the like.
The harvest method should be angling, and it is unlawful to do the following:
Angler for gamefish except during daylight hours.
Snag, spear, net, trap, shoot, club, ensnare, or gaff freshwater gamefish.
Take gamefish besides those hooked in the mouth.
Remove eggs from fish without retaining the carcass. Possess game fish that have been dressed or mutilated to the point the species, fin clip, and size are undetermined.
Use lures to angle for sturgeon when in waters close to steelhead and salmon fishing.
Remove the sturgeon longer than 54 inches.
Not immediately releasing fish that are illegal for retention.
There are also catch-and-release and catch limits depending on the fish species you'll catch, which you can learn more about on the ODFW website.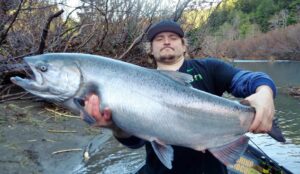 Do You Need a Fishing License?
Yes, you will need to purchase a fishing license in Oregon before you go freshwater or saltwater fishing. Fortunately, it's easy to avail of one. Note that you will need to avail of an Oregon fishing license if you are 12 years old or older.
You can purchase a fishing license online from the Oregon Department of Fish and Wildlife website. You may also avail of one from physical stores and establishments like tax collector's offices, Walmart, or local bait and tackle shops. The fishing license you will avail of will depend on your target species and where you plan on fishing.
For instance, you will need a valid shellfish license when you plan on taking shellfish. Moreover, you may need a valid Combined Angling Tag when you plan on fishing for salmon, sturgeon, halibut, or steelhead. You can only purchase this tag once a year and you must use it to record your harvested fish.
There will be exceptions to the fishing license requirement, though. Here are the times when you won't need a fishing license:
During Free Fishing Weekends (This falls on February 18-19, June 3-4, and November 24-25)
When catching crayfish and bullfrogs
If you are an Oregon resident landowner angling on land they own (with the exception of catching salmon, sturgeon, steelhead, and halibut)
If you are an Oregon resident fishing on land owned by an immediate family member (with the exception of catching salmon, sturgeon, steelhead, and halibut)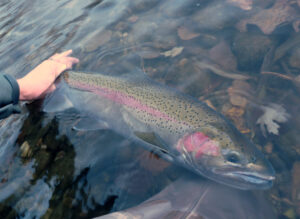 Booking a Fishing Charter in Portland, Oregon
Now that you know more about Portland Oregon fishing regulations, you may notice that it's still a bit difficult to follow. Not only that but if you are a tourist visiting Oregon for fishing, there's a lot to consider and take care of, from the boat rental to navigating the waters.
If you want an easier time out in Portland waters, you may want to think of booking a fishing charter. Fishing charters can take care of you throughout the trip because both the captain and crew are knowledgeable of the waters and updated regulations. Because of that, you won't have to worry about anything but bring yourself and a positive attitude to the waters.
Because the captain and crew are aware of the fishing regulations, they will be the ones to inform you of what fish you just caught and whether or not you can keep your catch. They will also teach you more about the gear you can use, the unlawful activities you must not do during and after fishing, and many more! They also possess a valid charter fishing license, so you won't need to avail of your own (though you'll still need to check with the captain about this).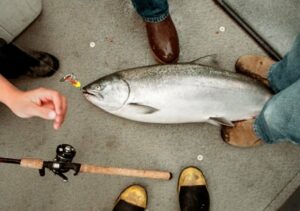 Wrapping It Up
We hope that this article on Portland Oregon fishing regulations helped you out! Now that you are updated with important rules, the next step is to prepare for your fishing trip in Portland!
We highly recommend booking a fishing charter in Portland to take your chances of success to the next level. Moreover, the captain and crew are knowledgeable about the different rules and regulations. They can remind you of any regulations that apply to you during the trip so you can avoid hefty penalties.
What are you waiting for? Contact us now and book a fishing charter!