Fishing Opportunities Near the PDX Airport
Few people may realize that there are amazing fishing opportunites within minutes of the Portland, Oregon airport. Portland is home to the mighty Columbia River as well as the famous Willamette River. Both rivers offer amazing fishing opportunities catching a variety of fish. Hook'em Up offers Columbia River Fishing Charters that leave from a marina that's only 10 minutes from the airport. If you have a flight that leaves in the afternoon, a fishing charter in the morning can be a perfect activity before you catch a plane back home.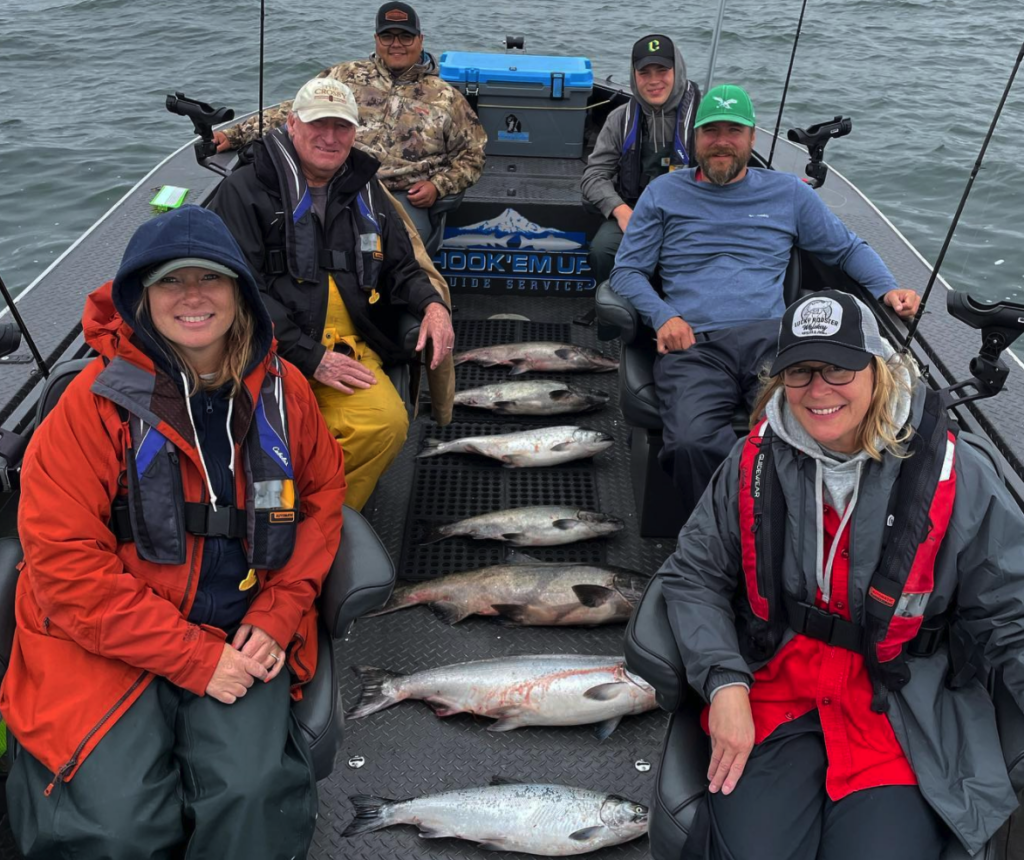 Columbia River Fishing Opportunites Near the Portland Airport
Depending on the season, there are a variety of fish that can be caught within minutes of the Portland airport. Hook'em Up is well known for Salmon fishing charters. We specialize in catching both coho and king salmon on the Columbia river. Depending on the season, you can expect to catch different varieties of fish. The best time to catch salmon is in the fall time when the fish are making their run up river to spawn. The time and length of the season varies from year to year, so it's important to check out fishing regulations for the Columbia River near Portland.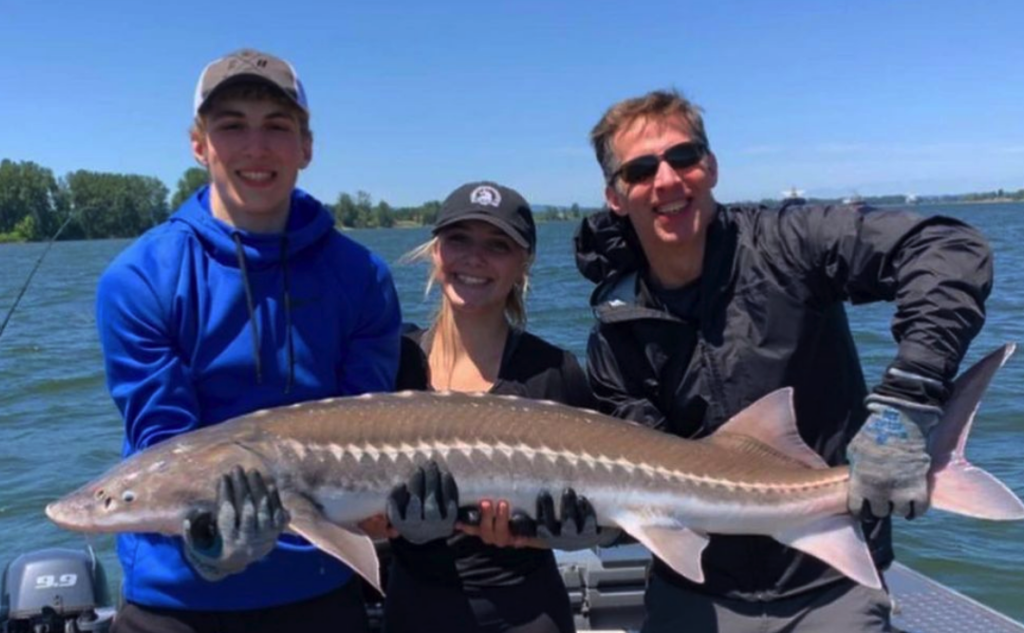 In addition to salmon fishing, our bread and butter is sturgeon fishing. Also known as dinosaur fish, the great white sturgeon an grow to epic proportions. Monster sturgeon grow larger that 12 feet! Year round sturgeon up to 4 feet can be caught with relative ease. If you are looking forward to catching oversize sturgeon in the 5-8 foot range, you want to visit in during the summer months. Generally speaking, sturgeons are a catch-and-release fish. The exception is a small timeframe each year when sturgeon in a specific slot can be kept.
Willamette River Fishing Near PDX
The Willamette River runs straight through the middle of downtown Portland. With several marinas to choose from, it makes for a great fishing trip that is very conveniently located. The fish that can be caught on a Willamette River Fishing Charter are very similar to the Columbia River. There are plenty of Salmon and Sturgeon to be caught while being able to admire the amazing architecture of the Portland bridges and buildings.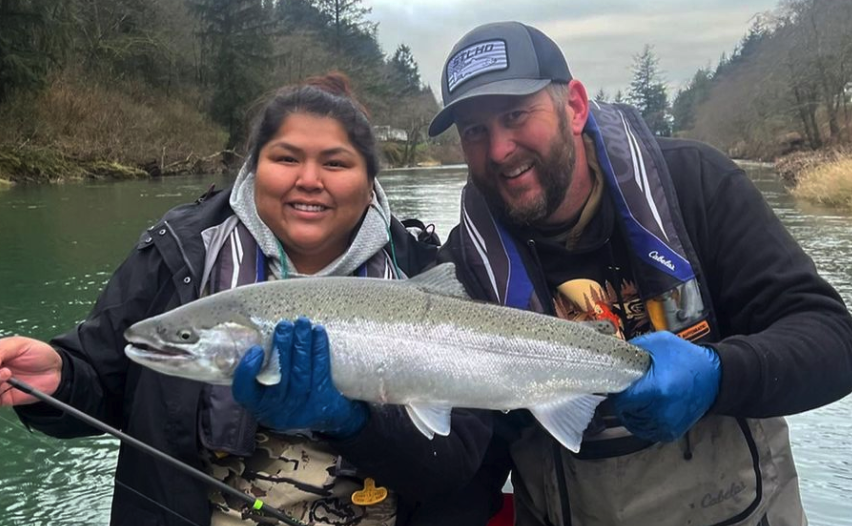 The species that is perhaps more easily accessible on the Willamette than the Columbia River is Steelhead Trout. Steelhead Trout can easily be mistaken for a salmon. The body shape is similar with the exception that Steelhead are more tubular and salmon have more of a thicker body. Perhaps one of the biggest differences is the way that you fish for each species. While Salmon is generally fished for by trolling, Steelhead are caught using a variety of techniques including spinners, and even fly fishing. While the Salmon and Sturgeon fishing is slow during the cold, winter months, Steelhead fishing is hot.
Why Choose Hook'em Up for Your Next Portland Fishing Trip
We have been professionaling guiding trips in Portland for more than 15 years and have been fishing the water our whole lives. You will be hard-pressed to find another fishing guide with more local experience. Our intimate knowledge of the local honey holes help give you the best opportunity to find the fish on your next trip.